Sustainability Update \\ August 2019
We don't need a handful of people doing zero waste perfectly. We need millions doing it imperfectly" - Anne Marie Bonneau
We're doing some pretty wild stuff when it comes to sustainability and it's not just a nice marketing spin to sell you more shit. A lot of it goes on behind the scenes, it's what gets us out of bed every morning, it's why we do this thing.

We know you care or you wouldn't be here reading this, so every now and then, when new stuff is going on, we're going to throw out a sustainability update. A quick snap-shot of what we're doing for you and the planet. Dive in, get inspired.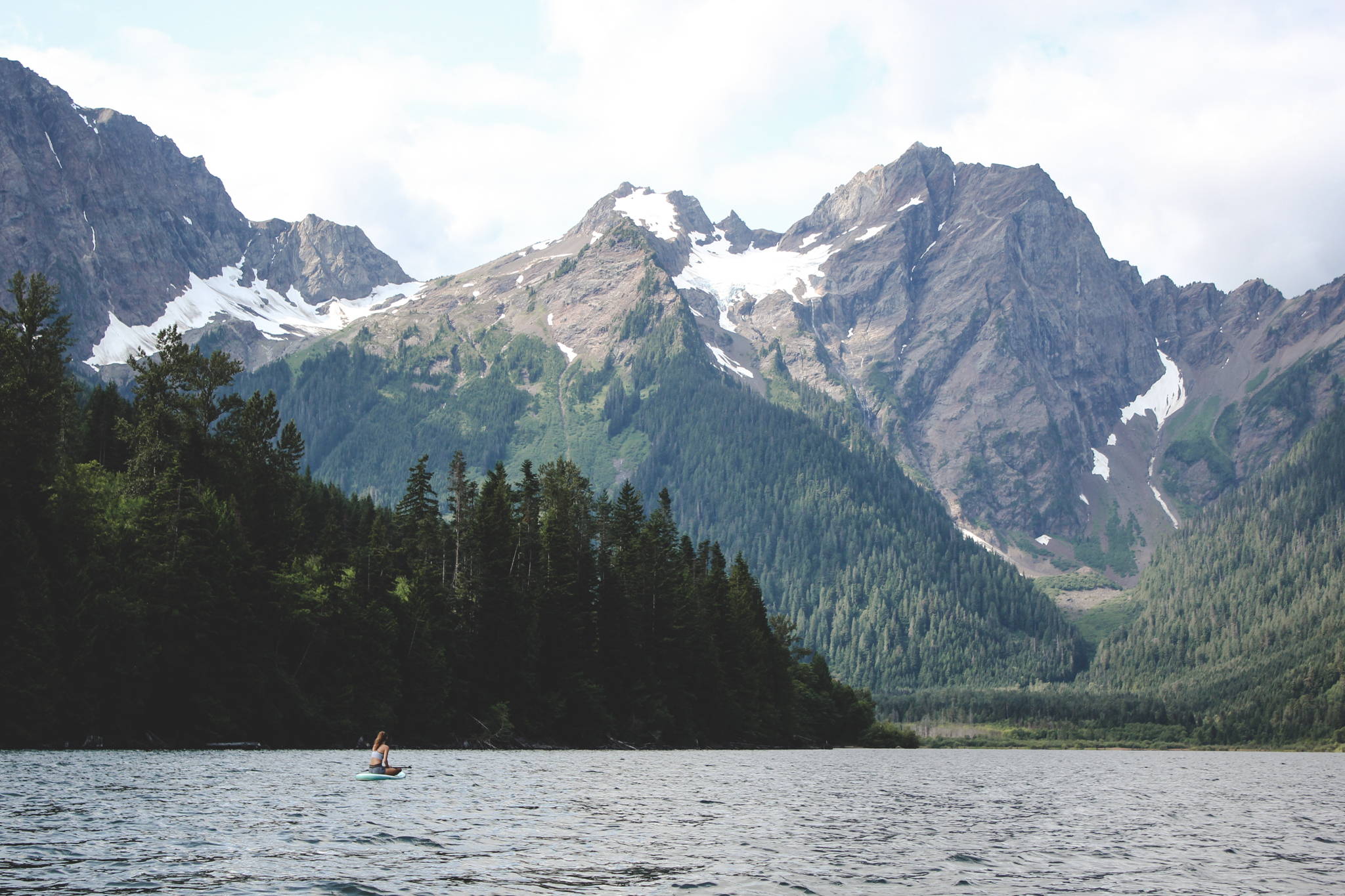 Carbon Neutral Shipping.
We just recently began offsetting our carbon footprint by using Gold Standard Carbon Offsets. We started by offsetting our production shipments this year. We are now offsetting all customer purchases. We've installed a system into our checkout that calculates the carbon required to move your shipment from our store to your address. It automatically adds on the fee required to offset the impact of each shipment. So every time you buy something online, we make your shipment is carbon neutral.
Our goal is to be a completely carbon neutral brand by 2020. Calculating potential production impact takes math and well... math takes time.
If you're interested in offsetting the carbon impact of your own trips, similar services are available to the public, check out Less Emissions.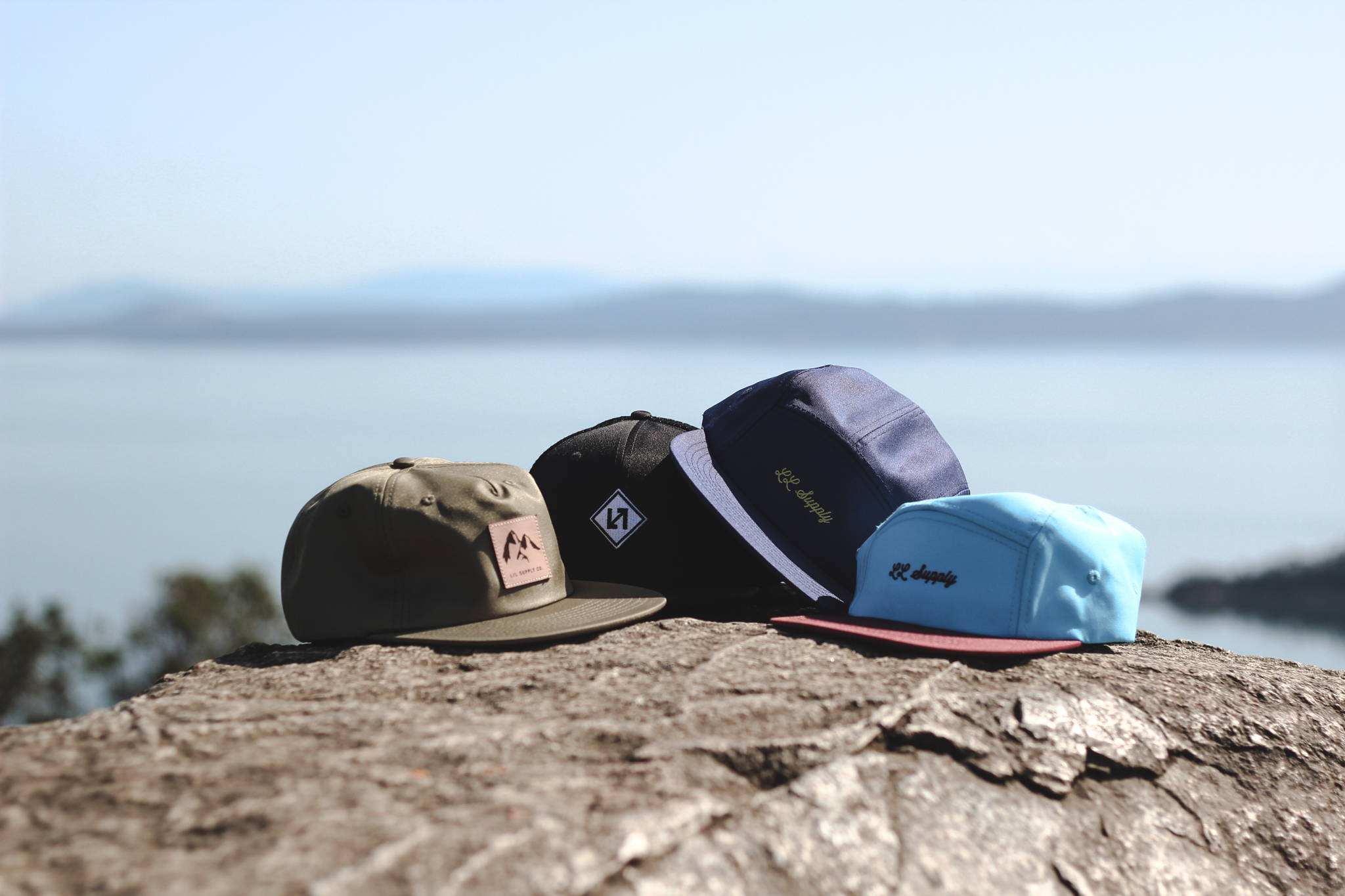 Recycled Everything.
Our mission is to find creative ways to turn waste materials into the gear we use to explore. We started with clothing. Headwear was always a point of difficulty as they are almost always acrylic (plastic).

We're turning recycled water bottles into water resistant, comfortable headwear. We just released our new headwear line, each hat made from 7 water bottles. Our beanies this year are following suit. We're hoping to recycled over 5000 plastic bottles by end of year into amazing caps with your help.

Our new blankets are 100% recycled as well. We have some even more incredible things on the horizon, stay tuned.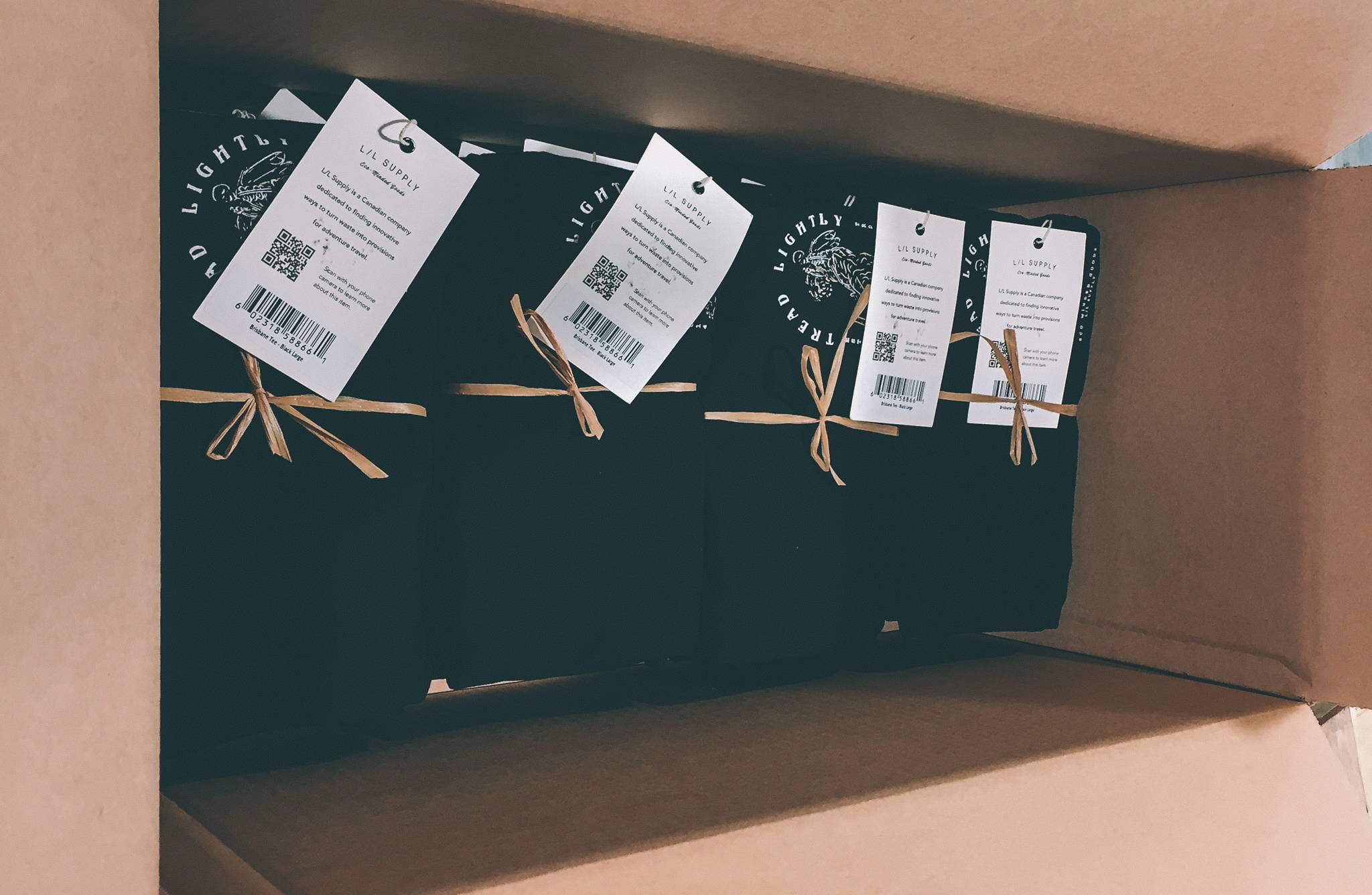 No Plastic Please.
Typically, clothing is shipped in individual plastic bags. They're called poly bags and it's been industry standard for years. I'm sure you've ordered online and seen this first hand. We have always refused this method which puts the clothing at risk of damage during transport. Believe it or not, in the thousands of shipments we've done. We've never lost one due to damage in transit.
We work with all our suppliers to remove plastic from our supply chain completely wherever possible. We now use raffia tie to ship to our wholesalers instead of plastic.

Our shipments to you are always in biodegradable boxes or mailers and an alternative tape made of a sugar derivative. In some cases when shipping internationally our boxes are lined top and bottom with a single protective piece of plastic and our suppliers still use standard tape but that's the only plastic remaining in our supply chain. Our goal is still to eliminate it completely as it become feasible through furthering relationships with suppliers.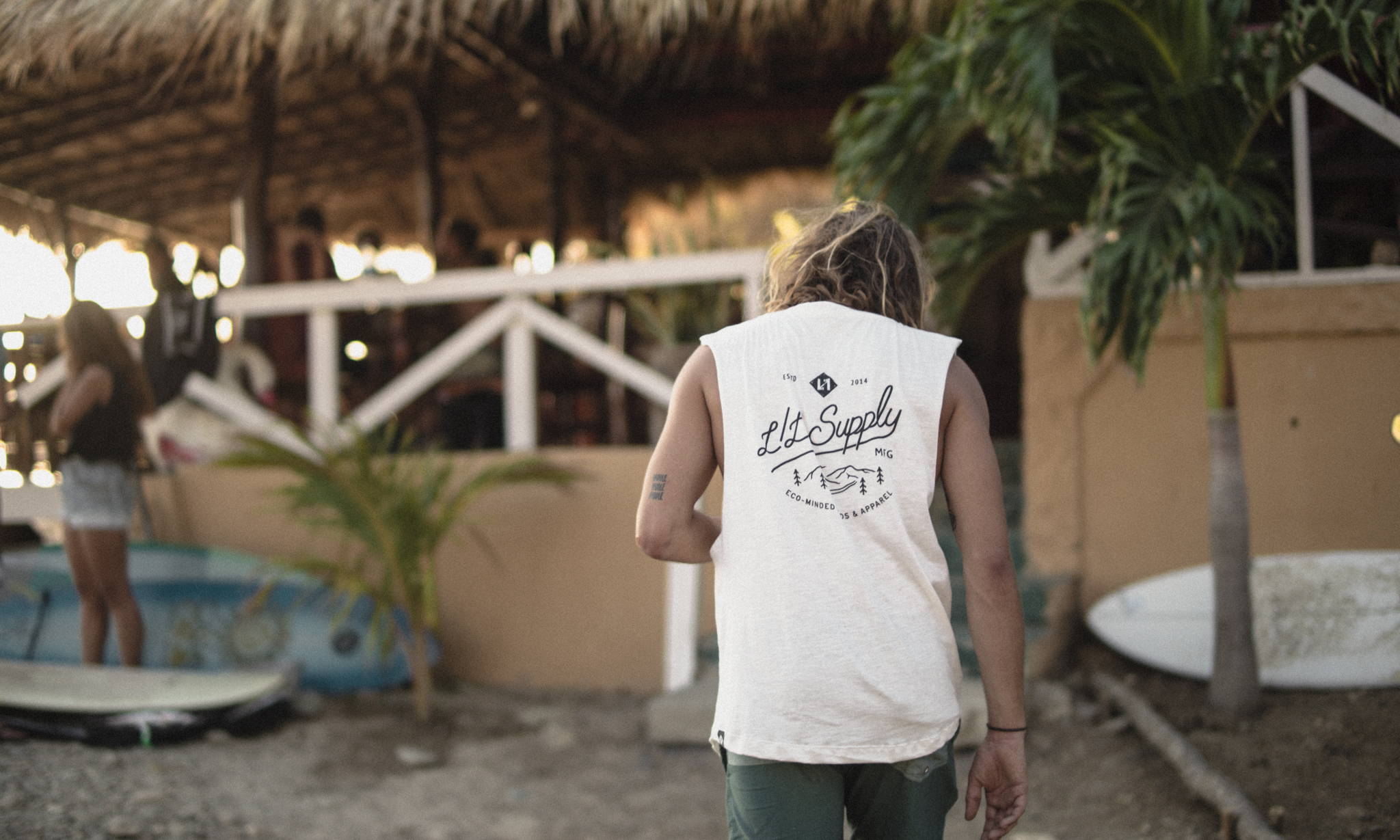 7 Million Litres of Water.
Since we started upcycling clothing waste last April we've saved over 7 million litres of water compared to traditional clothing production.

We're using existing, brand new fabric that is wasted at the manufacturing level. In turn we divert it from landfill (or often incineration) and make it into badass new threads. It's a creative way to provide a huge environmental benefit and provide you with hemp, organic cotton, modal and other luxurious fabrics at a reasonable price. It presents a lot of challenges that we're still working to overcome but with your continued support we're going to perfect this method and continue to make a difference in this industry.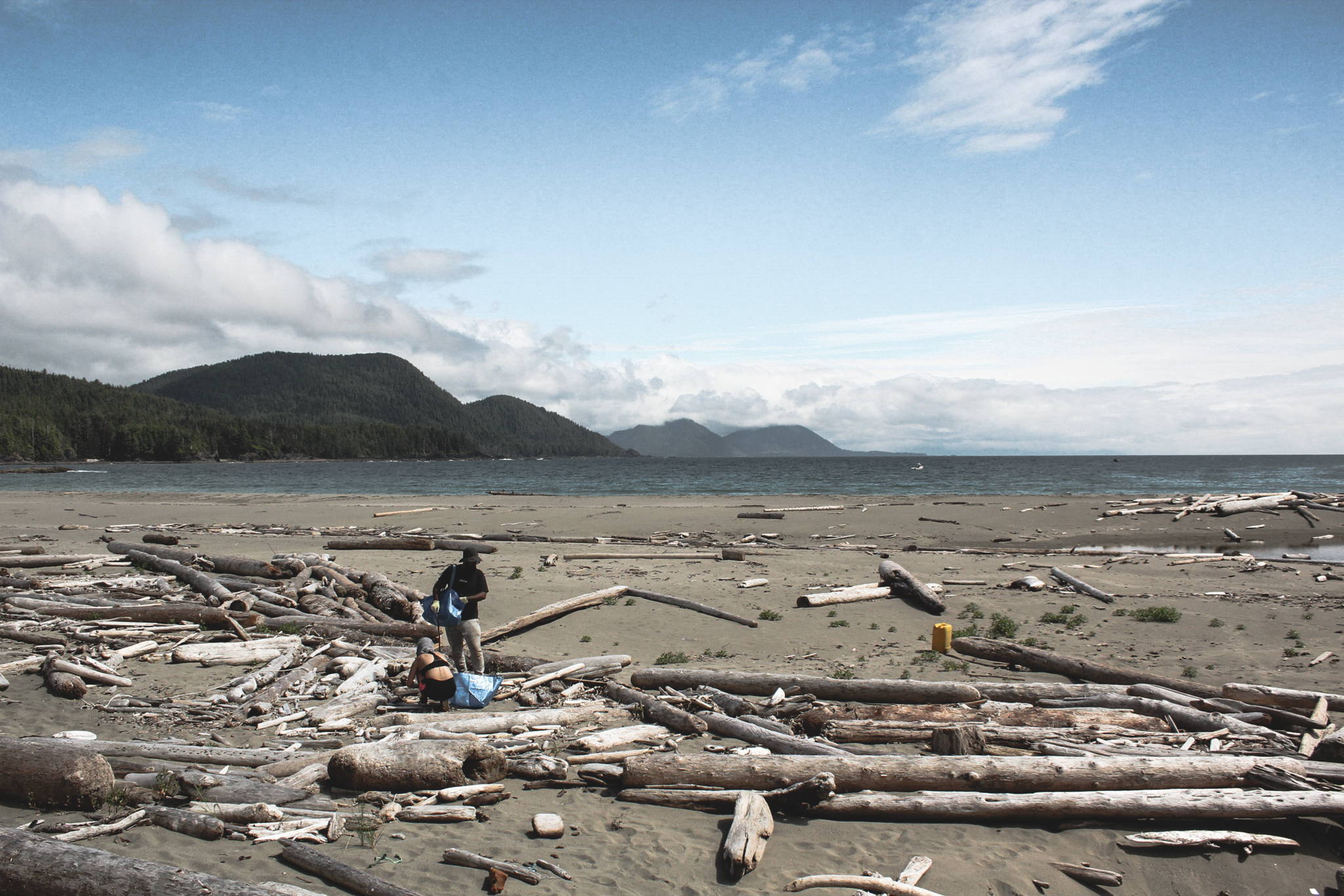 Always Giving Back.
No matter how hard we try, we'll always make an impact somewhere. As a business we believe we are responsible to use our some of our profits to do good.

We continue to work with Living Oceans to help clean up plastic on remote North Vancouver Island beaches. We donate 1% of everything we make plus the money we raise at awesome events you all attend in Victoria.

As the company grows we're looking at the next step we can take to make a global impact on this problem even beyond our local shores. In the last 2 years we've assisted in the clean up of over 20,000lbs of plastic trash off BC beaches.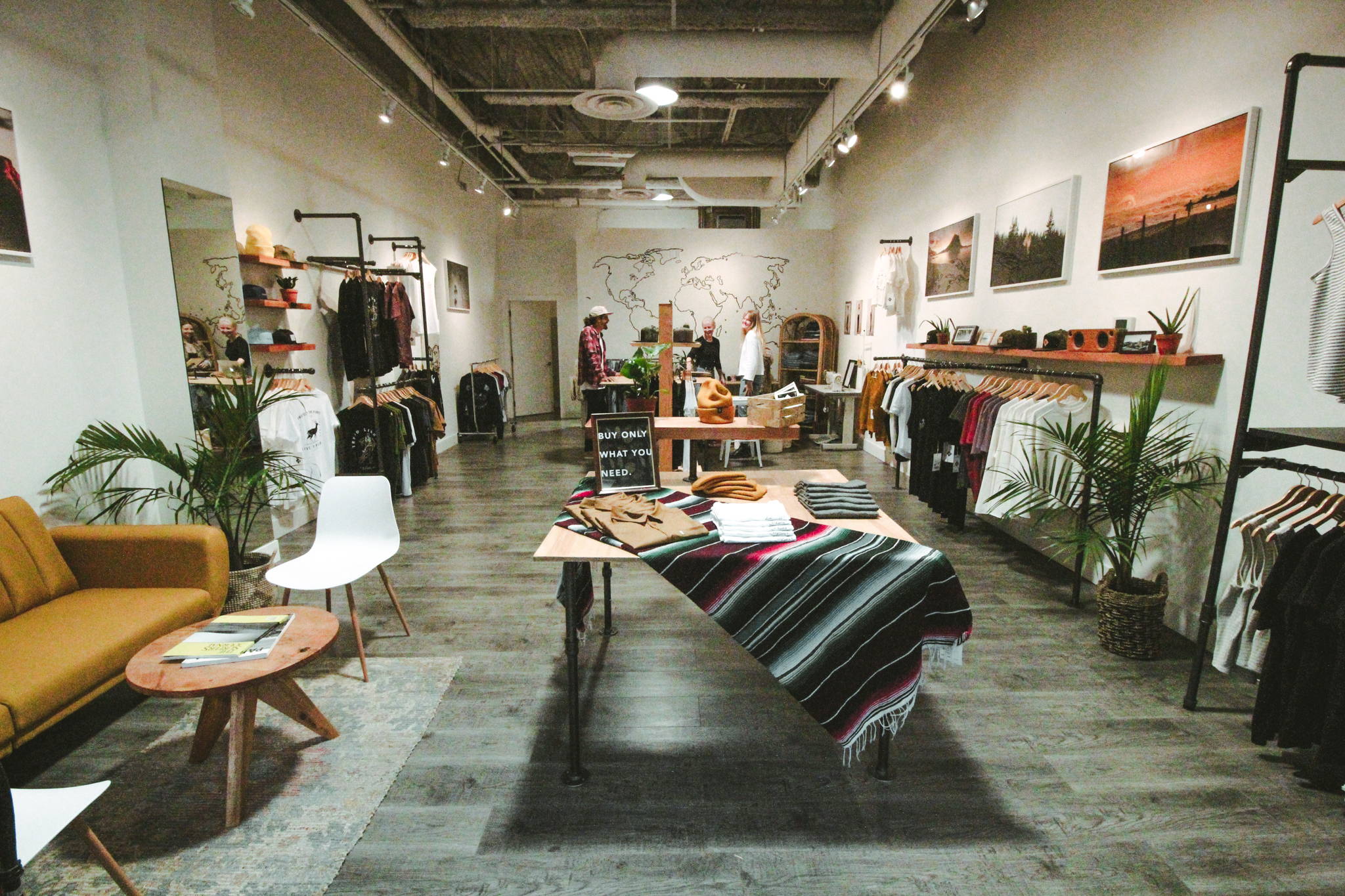 The Future.
This has been a crazy year. We opened a store, we partnered with MEC and we launched a lot of new products. There's more to come. Our Cold Weather Collection will release at the end of September and we have a whole new product category we've been working on for a long time and we're so stoked to share with you!

We're now working to turn marine waste into some amazing new products on the horizon. It's circular production where products will fund the clean up of plastic marine debris and then actually be made from that debris. Wild.

We've never been more excited about L/L Supply and the impact we're making. Thanks to you all we get to keep doing it. Appreciate you being here.

Keep exploring!
Check out the latest line up at L/L Supply.
}