Staying Healthy On The Road - Jordan Bruce
I've done it time and time again. Hit the road, and it's too easy for the healthy lifestyle to go straight to hell. The beers get a little more frequent, typical meal prep stops and running on adventure means meals are quick and cheap - that's almost never synonymous with healthy.
So we sat down with L/L Affiliate Jordan Bruce, who's is a holistic nutritionist, live blood analysis and DNA testing expert.
Based in Vancouver, Jordan joined the L/L Supply team in April, after connecting over her passion for adventure, outdoor living, and for local companies committed to making a positive environmental impact.
I was inspired after a consultation with Jordan, that I can not recommend highly enough! We wanted to find out more, especially when it comes to staying healthy on the road…
What are your top three tips for staying healthy while travelling?
1) Researching restaurants in advance to make sure you have some nutritious spots is smart.
2) When I travelled to Europe this spring, I'd toss a Hornby Island bar into my backpack for the day to guarantee a vegan/gluten free snack. I also try to move daily, drink lots of water and sleep.
3) Trying to keep up with your healthy habits shouldn't be too hard if you make it part of your lifestyle.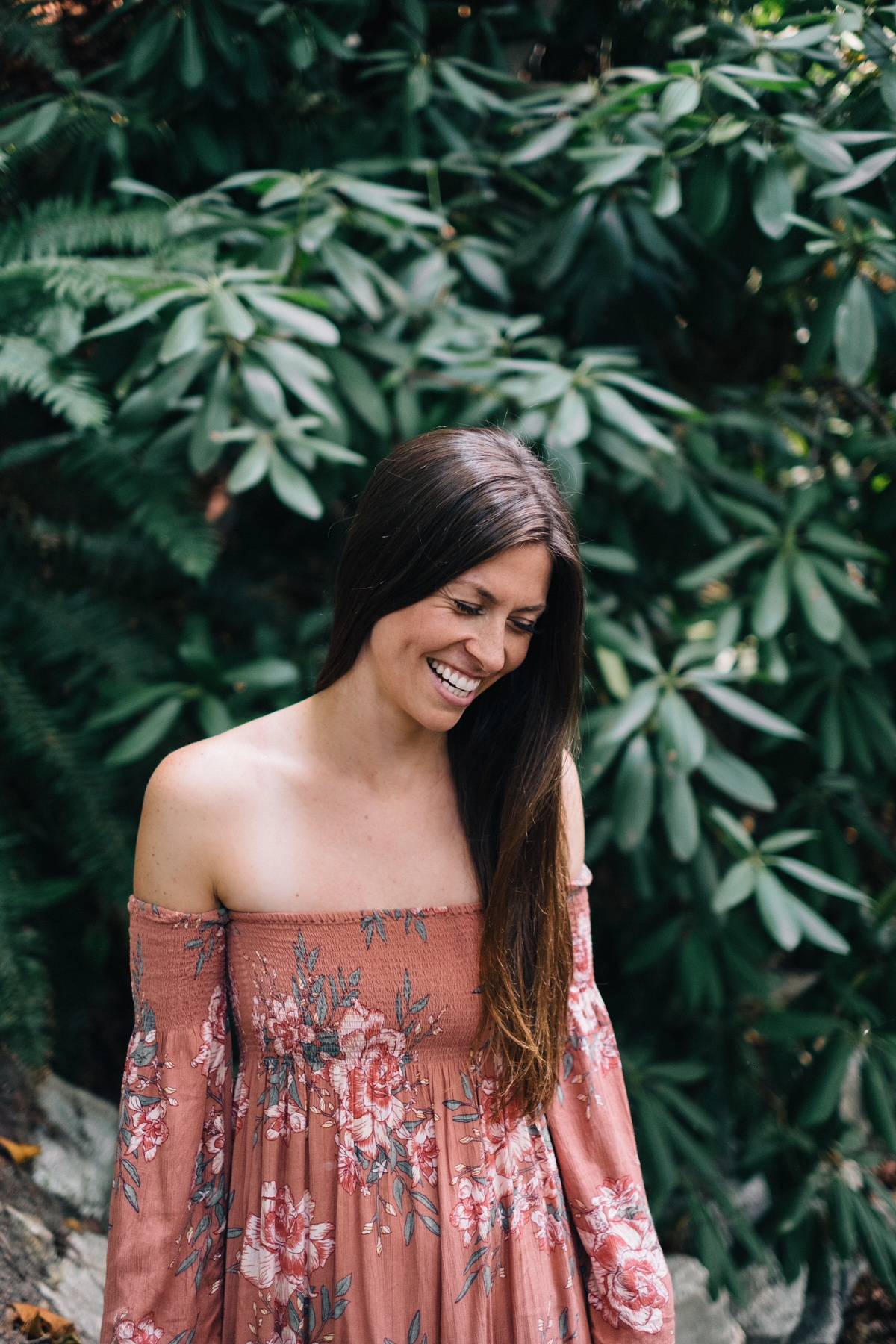 Go-to snacks and meals while on the road?
When I go on road trips, I bring a lot! Spices, adaptogens, matcha, smoked tofu, tempeh.. stuff grocery stores may not have or I don't want to buy new. I bring basic ingredients so I can make breakfast at home to avoid eating every meal out. Smoothies or pancakes depending on the season, but I always ensure I get my greens in!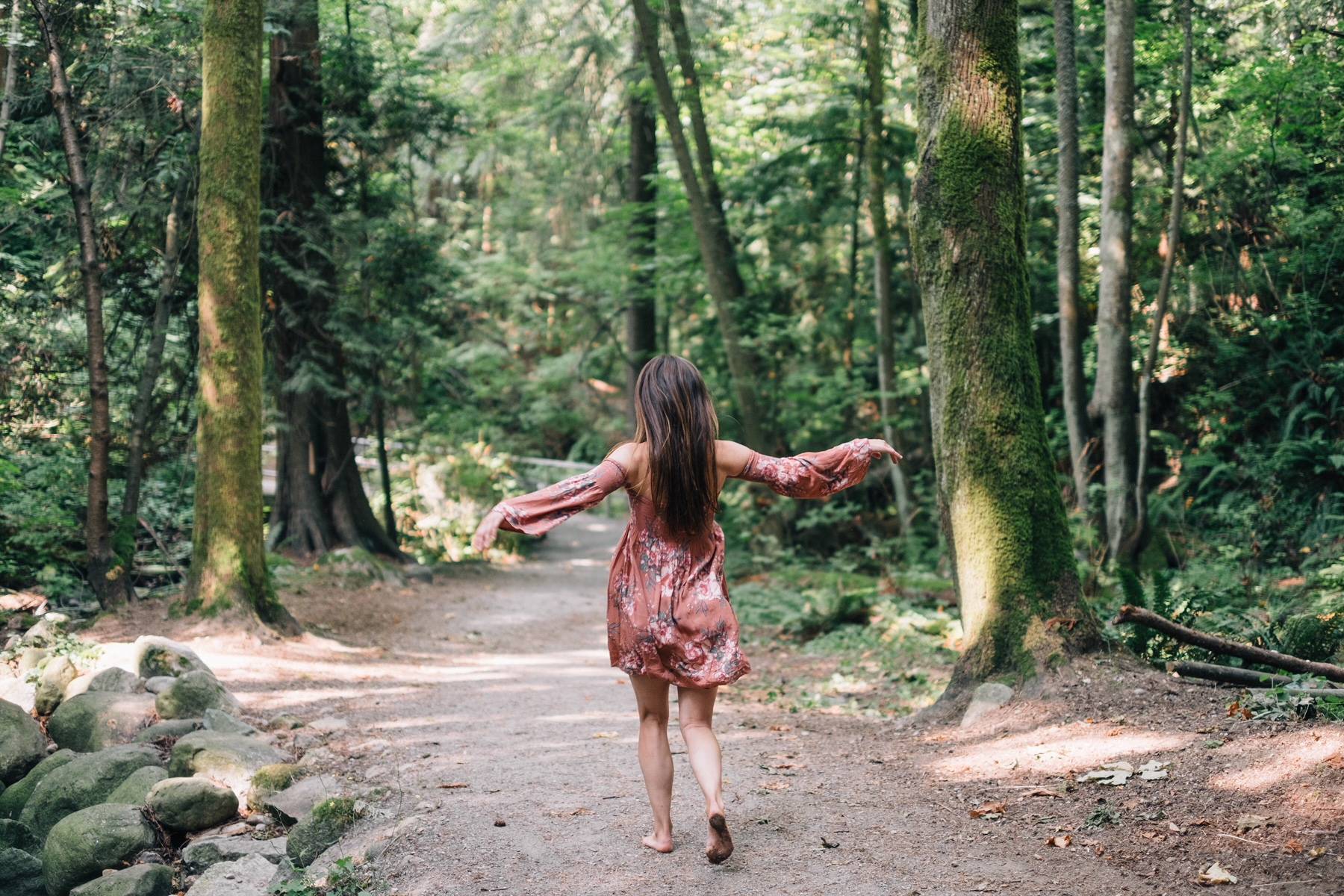 Living in a city, how do you manage your work/play and city/nature balance?
I grew up in Vancouver near the beach, but as I got older I craved being in the mountains. I moved to North Vancouver 5 years ago and truly love where I live. If I walk one block, I'm in a park that connects to the forest. I also have a Doberman named Zoey (with floppy ears) so I'm often hiking with her. Live blood analysis requires fasting so I start work at 730 am and that leaves the afternoon for me to connect with nature and work out.
The best thing about living in Vancouver?
Probably the typical answer, living near the mountains and ocean. When hiking, everyone says "hi", but if you say hi in the city then people are look at you so confused. I want to change that!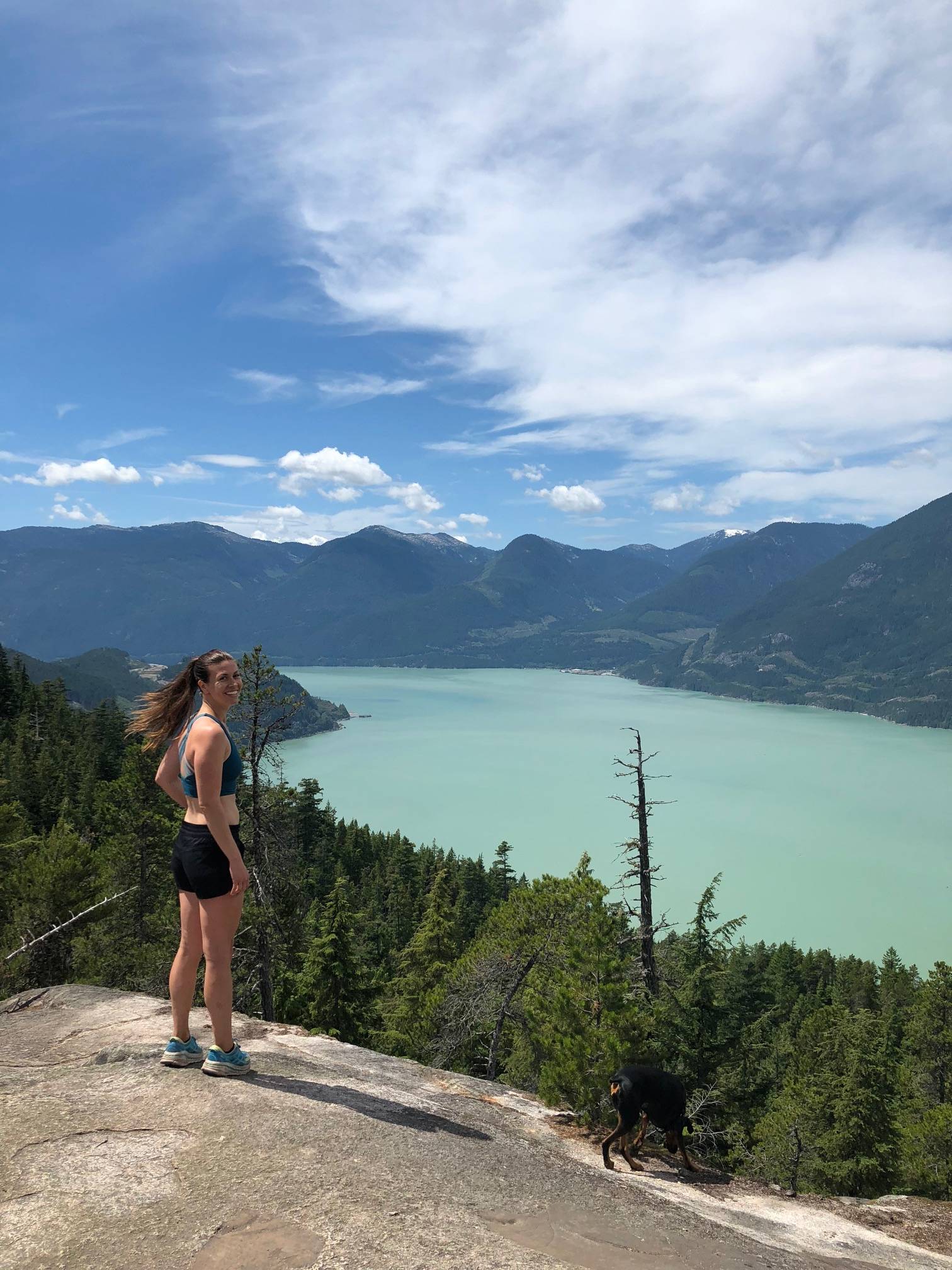 Favourite day hike near Vancouver?
I love the view of St Marks Summit. I really want to do Brunswick and go swimming near there too. I hike 4 times a week and I usually stick up the ones less travelled, there's something so special about being in nature alone.
What are 3 of the top things people can do to improve their health today?
I could go with the typical eat lots of plants, sleep and move, but let's get more detailed.  
I'll relate it back to the common things I see!
1- Eat slowly, chew, be mindful about eating when you're hungry. Try not to eat when stressed and on the go as your body will be in fight or flight instead of rest age digest. Try counting how many times you chewed your food before swallowing.
2- Adaptogens help the body adapt to physical and emotional stress. These are whole foods ground into a powders that can easily be added to smoothies or elixirs. I love maca, lions mane and reishi. See my site for other ways to include them on the daily. * if on prescription medication please check with your health practitioner
3- Turmeric has been used therapeutically in Ayurveda for years. This spice is great for supporting the liver, reducing inflammation, improving digestion, it's high in antioxidants and can even reduce pain in the body. I try for a tsp everyday. If you're on prescription medications, work with myself or a health practitioner to ensure there are no contraindications.
Favourite city to travel to?
Tofino and Portland. I've travelled to South America, Europe, Uk, SE Asia and I still choose the local spots.  
One destination you'd love to see but haven't yet?
Bali, but it's tied with Greece and Portugal.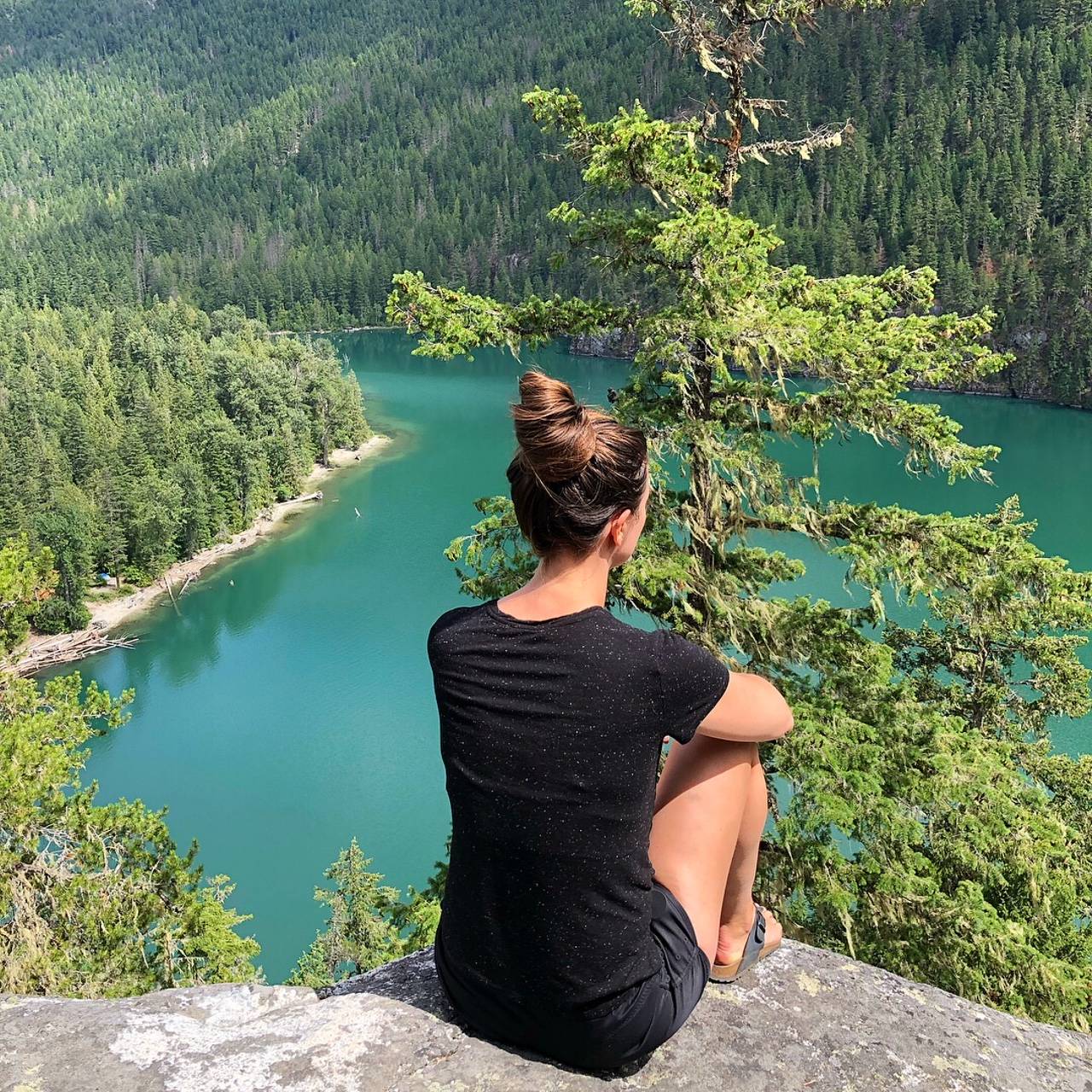 A wealth of knowledge when it come to all things health, wellness and plant based living, Jordan is dedicated to helping others live their healthiest life by supporting clients through live blood analysis, lifestyle changes and nutritional guidance. Alongside her practice, Jordan also motivates positive change by sharing recipes, travel, health and lifestyle tips on her blog, Bruce's Roots.
To book in for a consolation or to check out her blog head over at brucesroots.com 
Follow Jordan on Instagram at : @brucesroots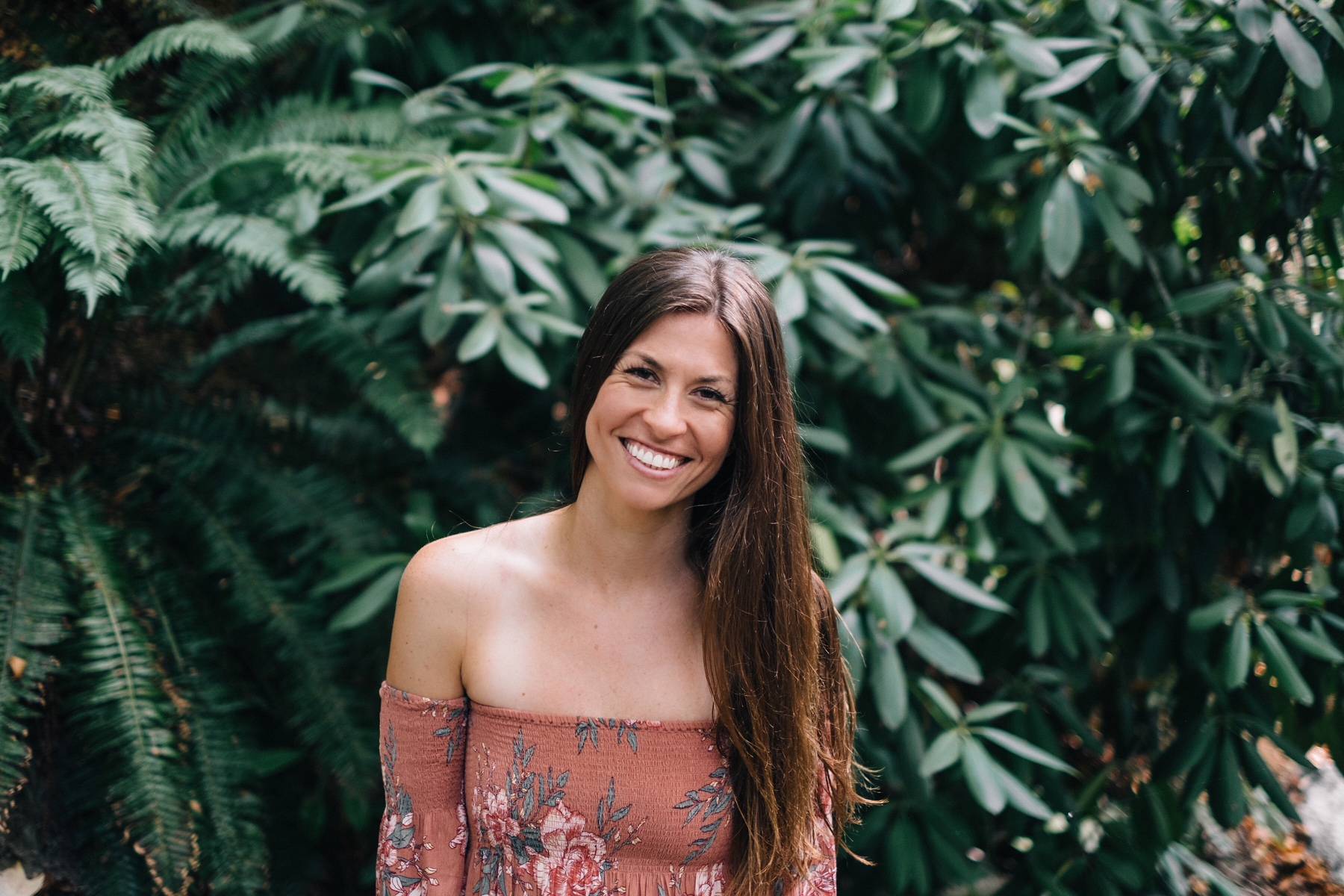 - Written by, Julienne Gilet
}