Meet the Dawes family.
Recently Australia suffered a catastrophic natural disaster when bush fires burned an unfathomable amount of the country.
46 million acres were torched. Thousands of homes were lost. The death toll of wildlife surpassed hundreds of millions. The fires claimed 34 lives and displaced countless families.
One of these families is the Dawes.
They lost their family home on New Years Eve. They got out before but weren't able to pack anything. They left with an overnight bag and thankfully their lives.
For those of you who have followed the L/L Supply journey, you likely know the ideology behind the brand was born in Australia and the name originally a spray on a backyard mini-ramp. Australia is somewhere incredibly close to our hearts.
When we wanted to help, we didn't just want to toss some funds into the pot of the big charities which are haphazardly distributed over time. We figured we knew someone who had been affected so we took our time and reached out to our community; sure enough we met the Dawes.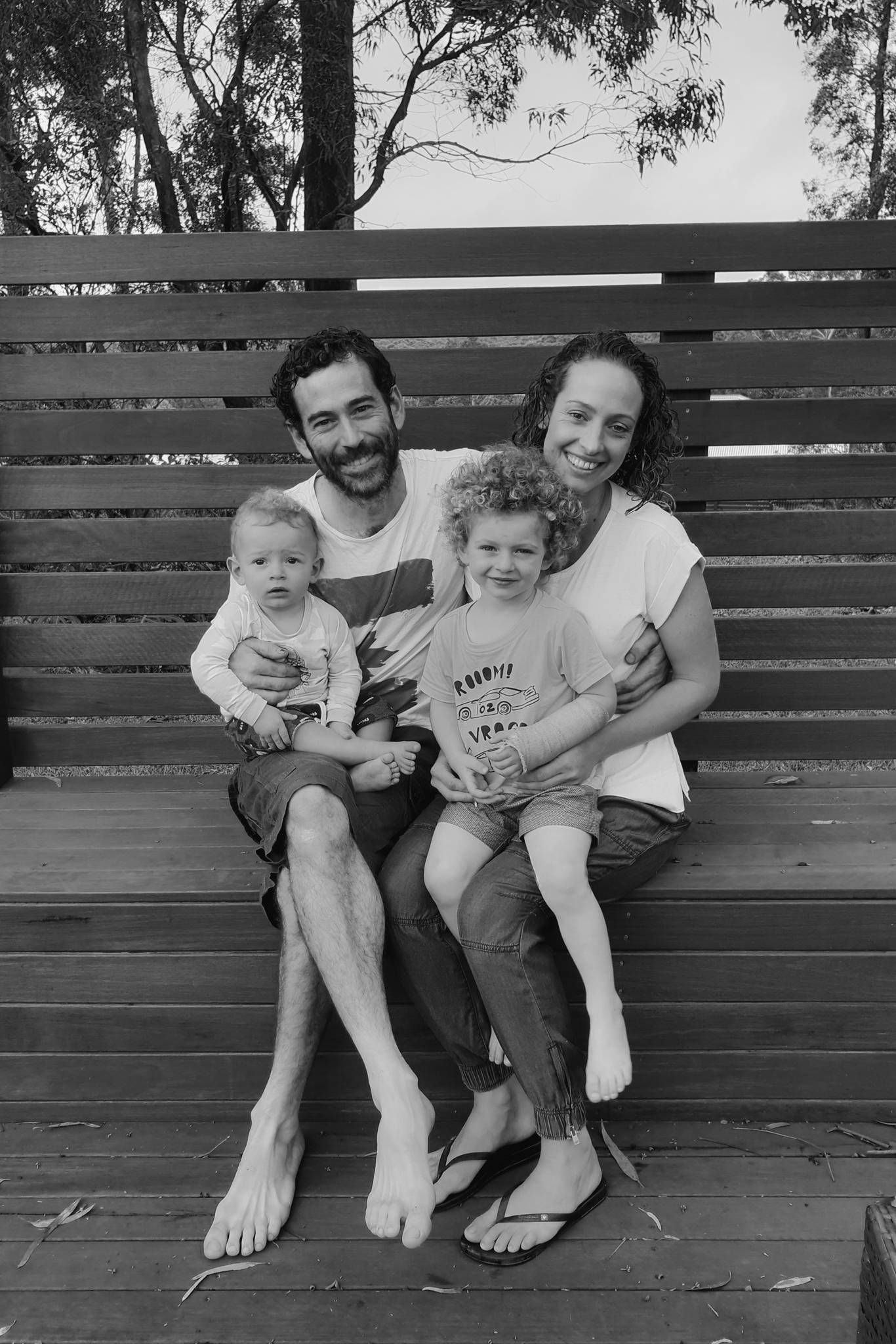 Amy, Mariano and their sons Matias and Nahuel (left to right).
Matias is ten months old, Nahuel is three. Amy and Mariano moved down South from Manly to start a family in a small home outside the intensity of the city. They bought a small place near a lake and started a life.
The family had left not expecting the fires to take the abrupt and rapid turn towards their home. It was New Years Eve when Amy's phone started buzzing frantically with messages from neighbours
The messages were to tell them their home was gone.
They spent the next few weeks between vacant homes lent out to people who lost their own
When I spoke with Amy she was refreshingly optimistic for someone who lost nearly all she owned.
The family had home insurance but not contents insurance.
" You realize you don't need that much and you just make do. Be creative and get on with it."
When I asked about her perspective she said she thinks they're coping because when she was younger she lived out of a backpack for many years and learned that possessions aren't everything.
But it's forced optimism in an unimaginably hard situation.
They've been in 4 short term homes since, trying to explain to their three year old why they can't go home. Amy shared that they eventually, the day before we spoke actually, had to show him so he'd understand.
When they walked up to scorched ground where their home used to be Nahuel quietly looked around and commented that at least the fence posts he'd helped his Dad put in were still there.
Optimism runs in the family.
Listening to their story was both heartbreaking and inspiring. I don't think there's anything more Australian than, "get on with it" so we're hoping we can help them do exactly that.
The limited edition Australia Tee with the original Lifestyle Over Luxury ramp is on sale for a limited time. All profits going directly to the Dawes family to help rebuild their life.
}